Dr Ben King, Geography teacher at Churston  Ferrers Grammar School for 19 years, is the first teacher in Devon to become a United Nations accredited Climate Change Teacher and one of the first to complete the online CPD in the United Kingdom.
Dr King can now deliver up to date climate change lessons to his students at Churston Ferrers Grammar School. He used a recent Inset day to deliver a Masterclass with his strategy on how to deliver a cross-curricular Climate Curriculum, which has already notched up more than 10,000 views.
Dr King, Teacher of Geography, Science and Business Studies at Churston Ferrers Grammar School, says, "I was very excited to see that this United Nations Certified course was being offered.  For as long as I can remember, I have been interested in environmental issues and my Environmental Science degree from the University of Stirling in the early 1990s really enhanced my understanding of Climate Change Science and related issues; I studied Physics alongside Environmental Science and then moved to Exeter University to pursue my Ph.D. research into soil erosion in agricultural catchments, focusing on the Exe Estuary near Starcross in South Devon. Following subsequent PGCE training at St. Luke's in Exeter, I have since taught a variety of subject areas in both Plymouth and Torbay.  Throughout my 20 years of teaching, I have taught children about Climate Change from a variety of perspectives, from the ages of 11-18, and I have witnessed great advances in understanding of Climate Change Science and wider issues relating to different impacts around the World. I have really enjoyed learning the new content provided by this UN Climate Change Teacher course and I am very excited to begin disseminating this information to my students, via other staff in the school.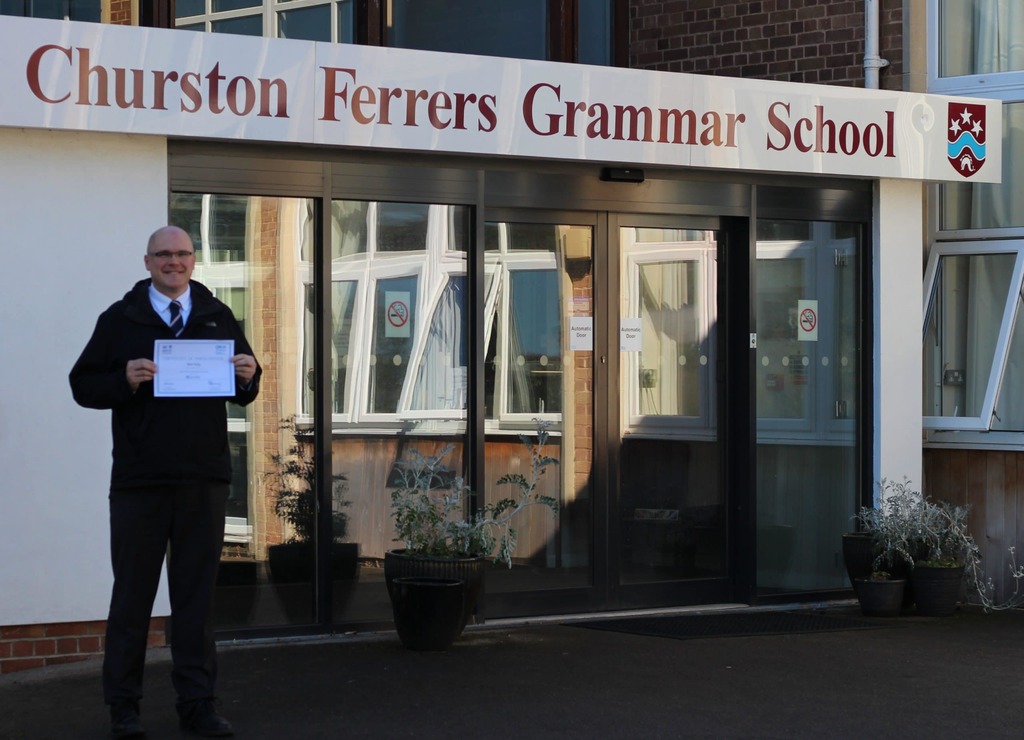 Dr King's Climate Change Teacher Inset Training Master Class is available to all SLT's and Teachers interested in becoming a Climate Change Teacher, accredited by UN CC:Learn in partnership with Harwood Education here:
Dr Ben King's Inset Master Class on how to become a Climate Change Lead Teacher
The UN Climate Change Teacher Academy is being delivered by Harwood Education, in partnership with the One United Nations Climate Change Learning Partnership (UN CC:Learn). Not only will teachers be able to teach their pupils vital lessons about climate change but they will also earn CPD and certification from the United Nations.
The innovative programme is free for all teachers. All they need to do is log onto the Climate Change Teacher Academy to access the free course. Once teachers have completed the five units of the Climate Change Teacher Course, they will be accredited by UN CC:Learn to deliver climate change facts and mitigation best practices. They will be able to encourage and generate social innovation, and prepare today's youth to protect the planet.
The online training for teachers in primary and secondary schools has been designed to equip educators with the knowledge and confidence to deliver lessons on the topic of climate change to their class and across the school curriculum.
All schools are being urged to sign up to take part in the Climate Change Teacher Course, which covers topics including climate change science, gender and environment, children and climate change, cities and climate change, and human health. The second phase of the programme is being trialled by the First 80 Climate Change Teachers in the United Kingdom and Phase 3 will then launch the eduCCate Global Programme on Yahki, to be made available to all schools across the UK with first lessons expected to be delivered in the classroom in the new school year.